OCT Schools Outreach Programme
We appreciate that coming to us isn't an option for everyone right now. For that reason, we've revised our Outreach Programme to ensure our School's Officers can bring our outstanding educational resources and experiences to your school in the safest possible way.
If your school is in South West England our locally based Schools Outreach Officers will travel to your classroom, bringing the wonders of the ocean and exciting experiences which children will remember forever.
OCT Outreach is available on weekdays all year round during term-time and can include:
A full day of fun interactive workshops of your choice
Exciting 'OCT Expeditions' Virtual Reality (VR) experiences
Opportunities to handle real marine artefacts and fossils
Prices start from £250, see below for details.
Designing your day
Choose up to three workshops from the list of activities below, then get in touch to discuss how we can fit our programme around your school day, depending on the activities you choose and the number of students getting involved.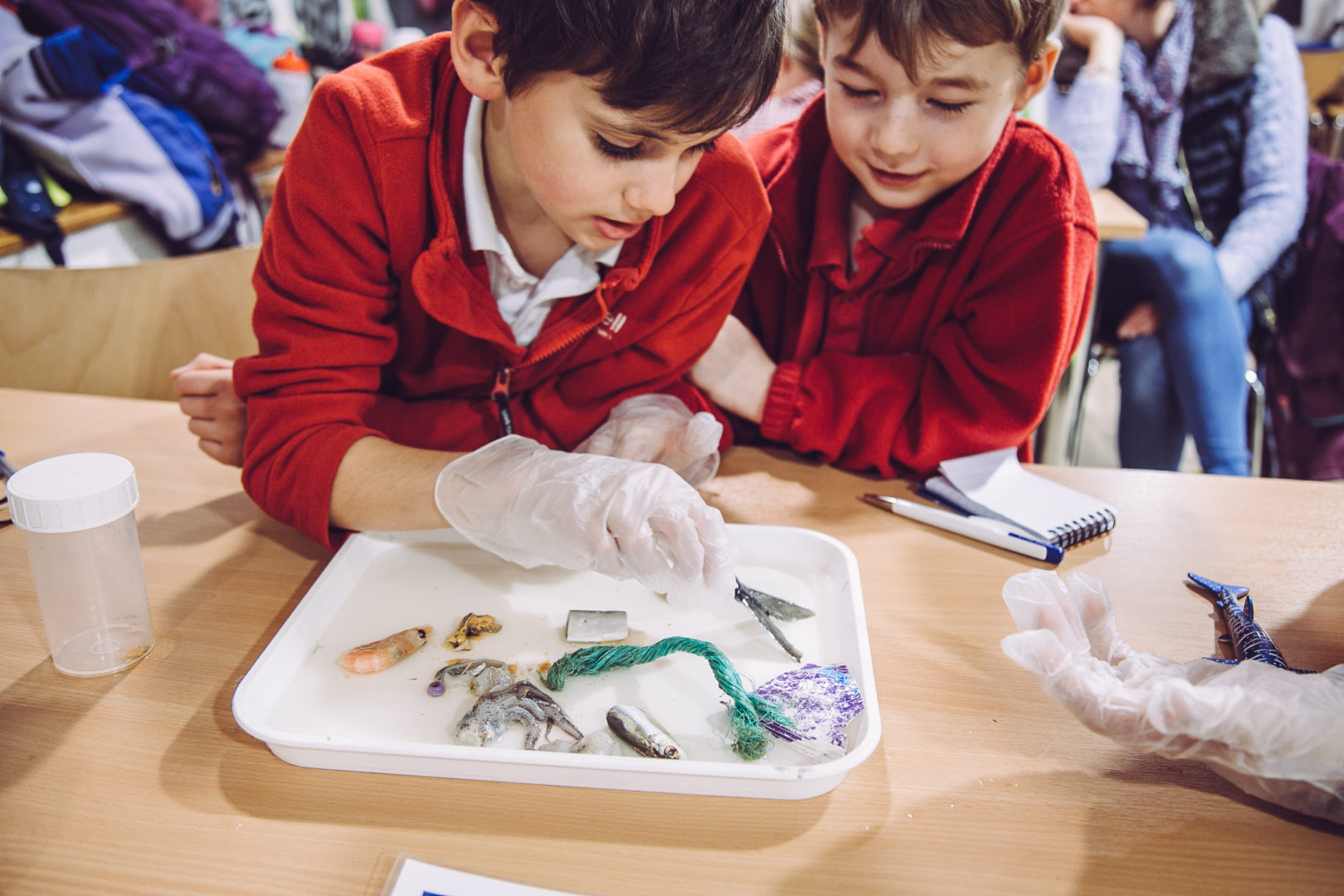 Plastic Seas
Investigate the stomach contents of an Ocean creature and find out what we can do to help care for the Ocean. The original OCT plastic pollution experience. An ideal blend of curriculum and conservation-based learning.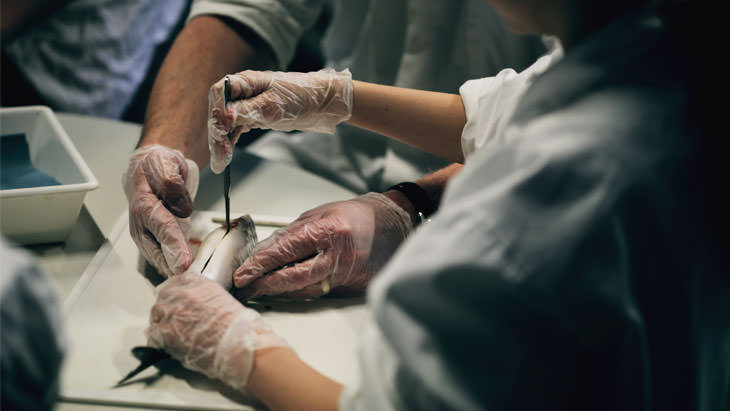 Under the Knife
Under instruction from our marine experts, your students will carry out their own dissection. With opportunities to dissect fish or squid, many key curriculum concepts can be covered such as skeletal and muscular systems, nutrition and digestion.
Aqualab
The perfect introduction to science, with hands-on experiments and interactive learning built around an oceanic theme. Our most popular STEM workshop for younger students.
Prices
Our outreach prices include VAT and all travel expenses.
A full day of outreach includes up to three, 90-minute workshops. Cost per day £400
A half day outreach includes up to two, 90-minute workshops. Cost per day £250
Risk Assessment
A standard risk assessment of our programme, as well as a list of covid specific ammendments relating to this experience are available on request.
Book now
To arrange your Outreach Visit, or find out more, contact our Learning Team at learning@oceanconservationtrust.org or call us direct on 01752 275233
The National Marine Aquarium (NMA) is the UK's largest aquarium, located in Britain's Ocean City, Plymouth. It is run by the Ocean Conservation Trust, a charity dedicated to connecting people with the Ocean.
Find Out More