School and Student Events
Planning your own event and want an injection of Ocean Optimism from the team at the National Marine Aquarium? Look no further! Our Schools Officers are able to support all sorts of events, from Science Fairs to National exhibitions.
KEY INFORMATION
We can offer bespoke packages to suit whichever event you would like us to support:
Bespoke packages featuring workshops, talks, shows and more available on request
Prices start from as little as £75 per booking
WORKSHOP OPPORTUNITIES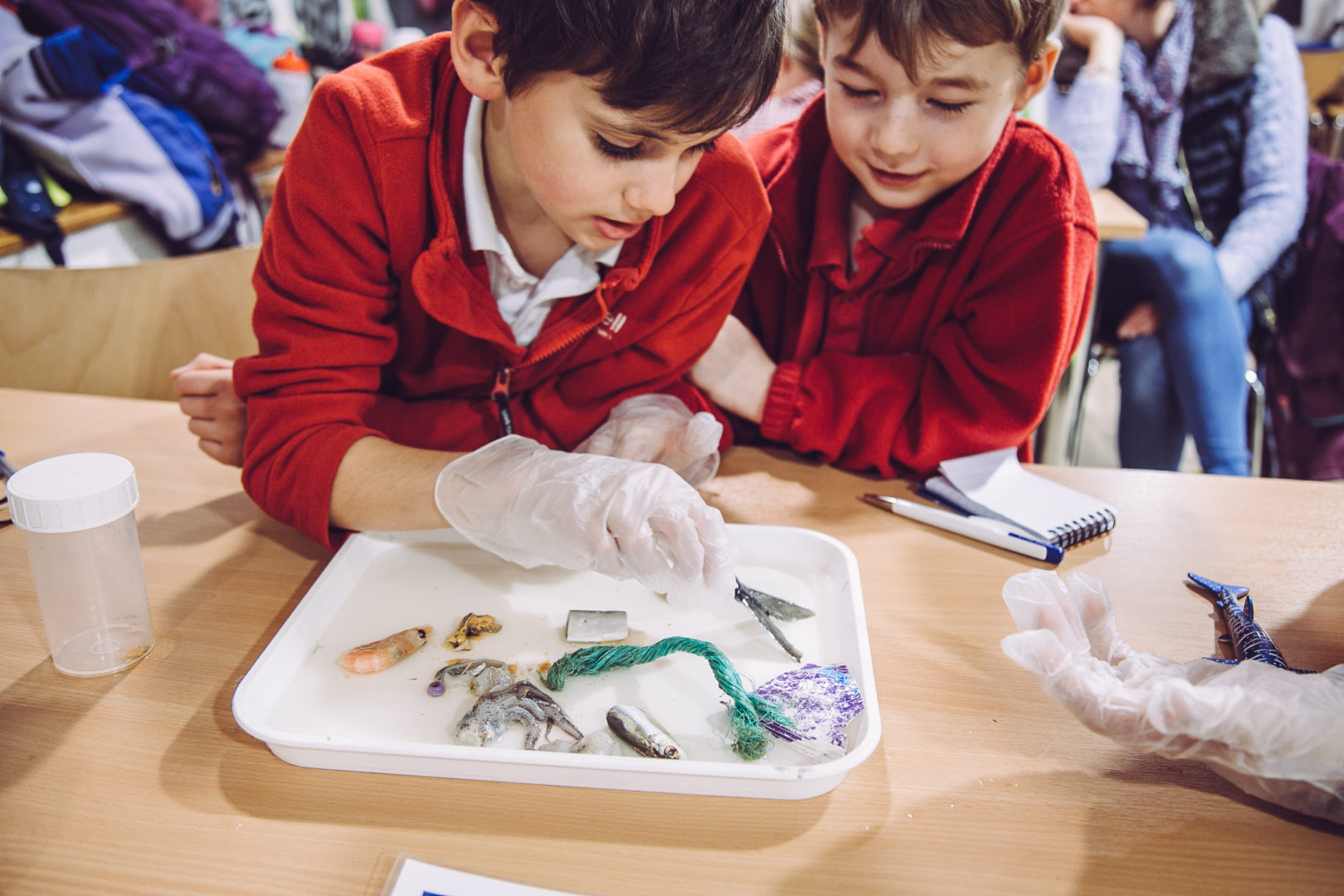 Plastic Seas
Investigate the stomach contents of an Ocean creature and find out what we can do to help care for the Ocean. The original OCT plastic pollution experience. An ideal blend of curriculum and conservation-based learning.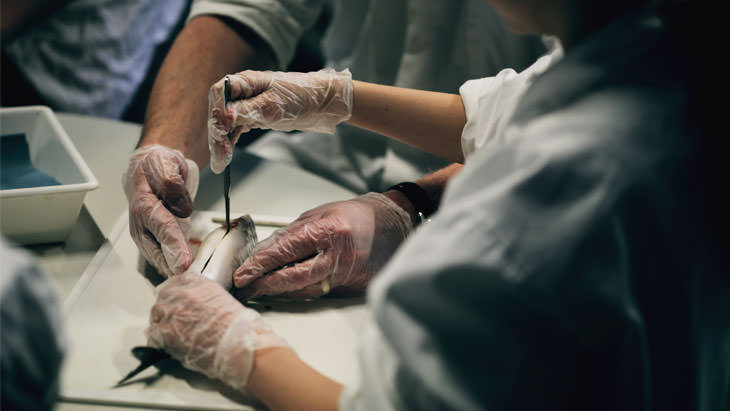 Under the Knife
Under instruction from our marine experts, your students will carry out their own dissection. With opportunities to dissect fish or squid, many key curriculum concepts can be covered such as skeletal and muscular systems, nutrition and digestion.
Inventafish
Is there such a thing as the perfect fish… and can your students make it? This curriculum-linked, art-based workshop promotes observational skills, creativity, and problem solving as students strive to combine all the days' learning to create a single, super-species. Includes VR experience!
Ocean Scientist
An introduction to science fun, for younger students. Young scientists will develop their experimental approach through a series of practical investigations linked to the Ocean. Expect puzzles, problems, fun and games… oh, and maybe the odd explosion!
TALKS & STEM SHOWS
Ocean Careers Talk – Are your students interested in a career in Marine Science? How about Engineering, or animal husbandry? Our Team includes qualified teachers, engineers, and marine biologists with a passion for inspiring younger generations to achieve their potential.
Slimy Seas Show – The Ocean is home to some of the planet's most beautiful, graceful, and elegant animals…but it's also home to the slimiest! This interactive Key Stage 1 / 2 STEM Show is all about making the most of a slippery situation!
COSTS
90-minute workshop: £150 (inc. VAT)
Assembly presentation or science show: £75 (inc. VAT)
Interactive Exhibit Stand: £ price on enquiry
BOOK NOW
To arrange your School & Student Event appearance, or to find out more, contact our team at learning@oceanconservationtrust.org or call us direct on  01752 275233
NOT WHAT YOU'RE LOOKING FOR? TAKE A LOOK AT OUR OTHER OPTIONS, HERE
The National Marine Aquarium (NMA) is the UK's largest aquarium, located in Britain's Ocean City, Plymouth. It is run by the Ocean Conservation Trust, a charity dedicated to connecting people with the Ocean.
Find Out More