Get Involved with British Science Week 2019!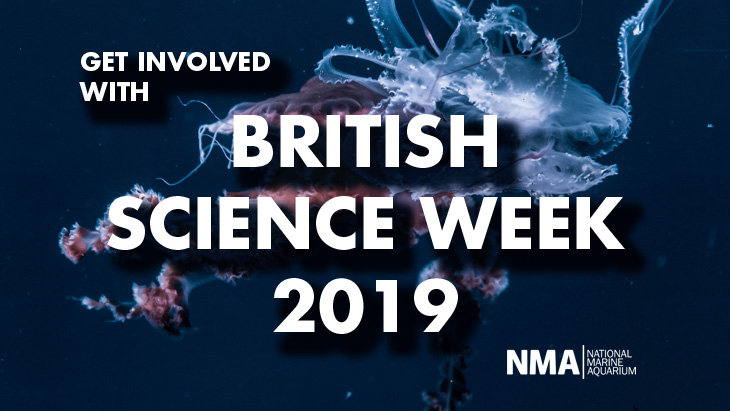 4th March 2019
The countdown has begun for British Science Week. Running from the 8th-17th March, British Science Week (BSW) is a celebration of science, technology, engineering and maths (STEM). The purpose of BSW is to encourage people of all ages to get involved in these STEM subjects.
STEM helps us to understand the world that we live in, and it also helps provide solutions to difficult problems. STEM is needed for simple everyday things, such as working out what the weather will be, or something more complex, such as is there life on other planets?
STEM has been such a massive part of UK history, it is important that we continue to drive the development of future scientists. Getting involved in British Science Week is really easy and you can take part in lots of different ways.
Here are three ways you can get involved here at the NMA:
VIP Behind the Scenes Tours
Our V.I.P Behind the Scenes Tours run once a day, every day! Happening 11:30pm on weekends and 3pm weekdays. Our tours will take you into the depths of the Aquarium to see just what it takes to keep 4,000 animals happy and healthy.
Each Behind the Scenes tour will visit the key working areas our expert staff use every day to keep the building running. In a whirlwind one-hour tour we hope you'll learn about our work whilst having fun and enjoying the VIP treatment. Book here: https://www.national-aquarium.co.uk/explore/special-adventures/behind-scenes-tours/
NMA|Lates: Diving in our Waters
Dive into British Science Week with an inspiring talk from a local expert diver, Mark Parry, about the wonders beneath the waves of Plymouth Sound. Then hear from a member of the NMA dive team as they guide you through a virtual dive in our tanks with our new VR experience in an adult only setting.  Book here: https://www.national-aquarium.co.uk/events/nma-lates-diving-in-our-waters/
These two events are a great opportunity to ask the experts about working in marine sciences .
H2Oddessey:The Journey of Water
For British Science Week, we have created a new schools workshop. This week we will be going on the Journey of Water to celebrate the amazing liquid and we want to share our H2Oddessey with you!
We will be exploring the wonderful world of water and journeying back through time to discover it origins. We will be looking at what water has been doing and where it's travelled since the beginning of Earths history and finding out about why we need to look after this precious resource. Your day will be filled with experiments, fun and exciting discoveries about this every day, life giving liquid!
The day will include everything you need for your class to experience water! There will be inspiring curriculum linked workshops, a chance to look at the NMA's beautiful exhibits with animals from all of our worlds oceans as well as an interactive show experience which will take them back to the beginnings of our universe to discover how we came to be an Ocean covered planet. More information here: https://www.national-aquarium.co.uk/education/british-science-week-2019/