Join us this December at the Aquarium – the perfect location for a fin-tastic wintery day out. With new Christmas lights, trees and decorations as well as a host of fun things to see and do, treat yourself to a festive fishy experience at the NMA this holiday season.
Santa Dives
As you well know, Santa is a very busy man. Luckily, he absolutely loves stopping by the NMA every December to dive in our big tanks – not even he could resist seeing our amazing Animals as well as saying hi to our lovely visitors! He'll be re-joining us every Monday, Wednesday and Friday, diving at 1:30pm!
The Aquarium is a lot quieter in the weekdays at the moment, so if you'd like to have a relaxing experience and see Santa diving in the tanks (maybe even grab a cheeky selfie with him).
Santa dives happening on the following dates of December 2020:
Friday 11th
Monday 14th
Wednesday 16th
Friday 18th
Monday 21st
Wednesday 23rd
Book Your Tickets Here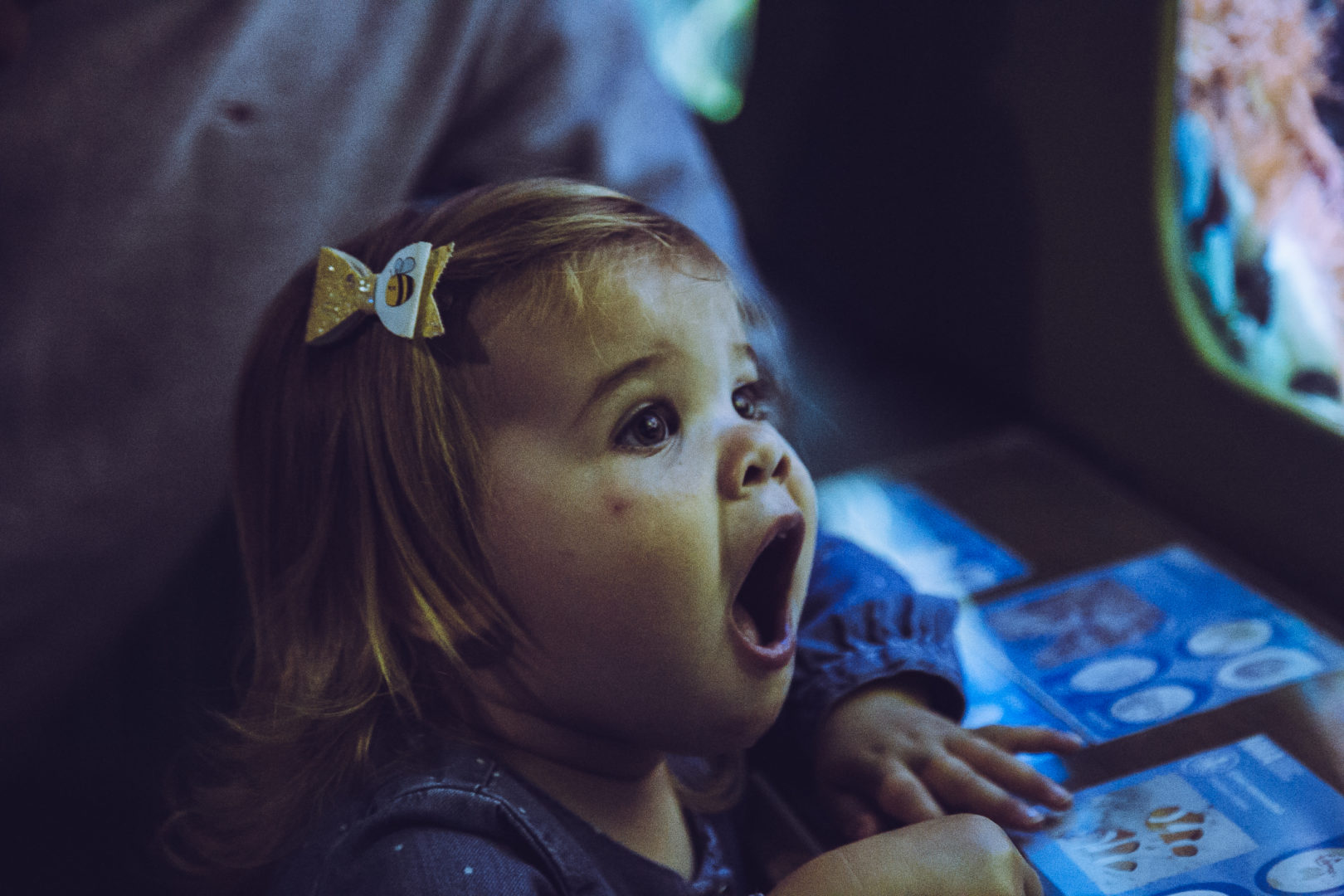 Quiet at the Aquarium
This Winter, our after-hours quiet event is back for a Christmas Special.
Join us on Monday 14th @ 5:30pm for this this special two-hour event after hours that allows families and people with autism to enjoy our exhibits without the noise and distraction of our daily shows.
Visitors will be able to explore all of our exhibits, without the normal daytime crowds, so the focus is truly on our amazing animals (and our new fabulous Christmas decorations of course). The event is tailored for people with autism and other sensory needs.
Book Now
Dine at the Aquarium
Our popular VIP Dine at the Aquarium events return for a Christmas special! Join us for a festive evening of food, drinks and a view from the table like never before.
These events sell out quickly, so if you'd like to spoil a special someone with a four-course Christmas meal in front of our exhibits, book now so you don't miss out!
Find Out More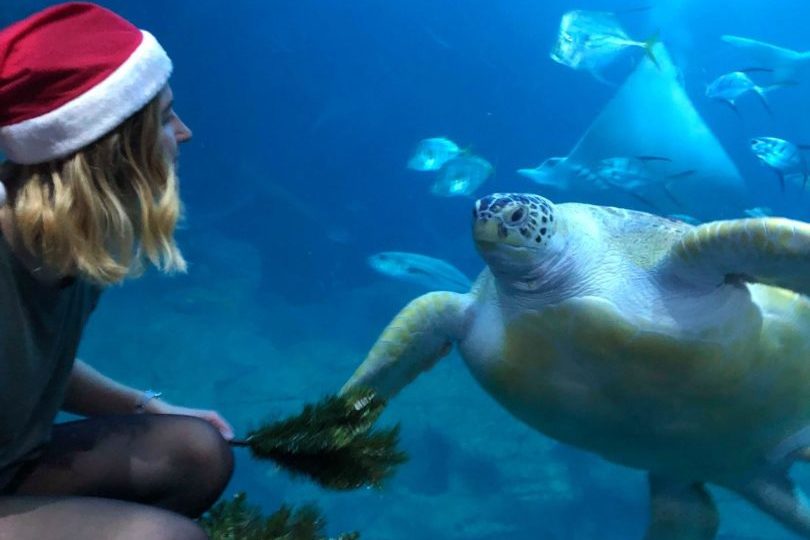 BIG Thank You!
We've been incredibly lucky this year to receive Christmas decoration donations from a number of our fabulous visitors and supporters. HUGE thank you to the following people:
Nicola Dolbear, Carole Frith, Charlie Bettles, Emma Ford, Amber Dell, Adel Castle, Donna Yeadon, Sonia Webber, Jo Reynolds-Inman, Sophie Mason, Karen and Jeff Turner, Calvert Mason and Shaun Allin, Emily Carter and Colin Sullivan.
Your donations mean the world to our Aquarium and charity, allowing us to continue carrying out vital Ocean conservation and education work as well as make the Aquarium a brighter place for all to see.  For ways you can help support us too, why not check out our 5 Ways to Support Our Aquarium blog?
#HopefullySeaYouSoon