This Summer, we're taking the Aquarium outdoors! Join our Ocean Discovery Rangers in our local Plymouth area as you discover the miraculous marine life on our shores and join in some fin-tastic beach activities; including Rockpool Rambles, Beach Games, Arts & Crafts, Scavenger Hunts, Beach Cleans, Boat Trips, Snorkelling and more!
With these events, our aim is to support our charity's mission to connect more people with the Ocean. Our Beach Explorers and Beach Cleaning events are free to join, accessible to every one and will be running weekly throughout the Summer Holidays.
"With summer holidays approaching we want to invite people down to enjoy local beaches, feel connected with the Ocean and improve their wellbeing. Participants will get the chance to experience something they might not normally do at the beach and hopefully take away a more positive view of the Ocean."

Nicola Bridge, Head of Conservation Education and Communications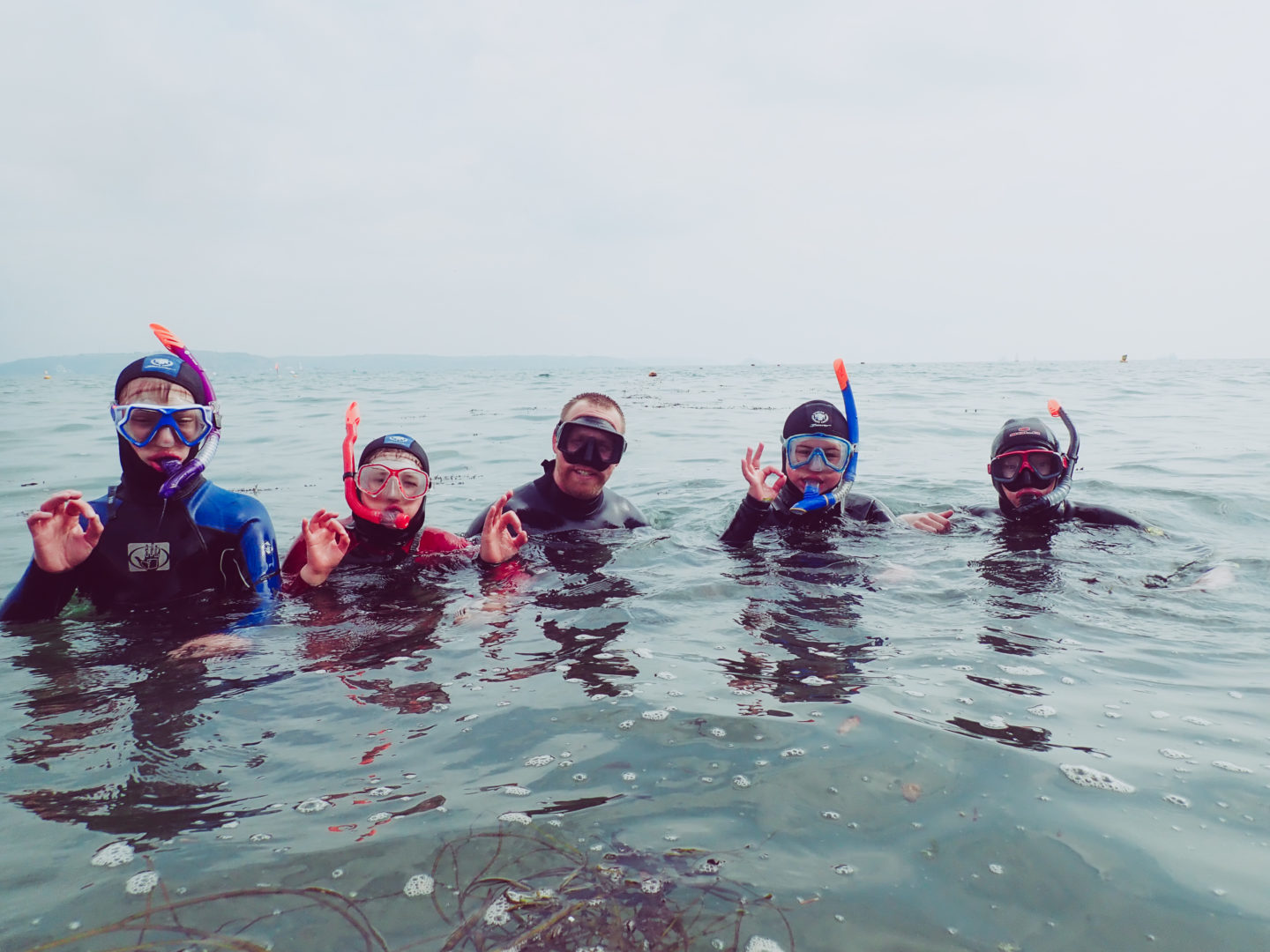 Our charity, the Ocean Conservation Trust, along with Plymouth Gin, recently conducted a survey where 65% of participants said: 'The sea was a UK view that made them the happiest' and 85% of participants said looking at the sea made them 'happy'. With this in mind, we have launched our Aquarium in the Wild programme of events to ensure everyone has access to a fun and interactive Ocean experience. Since reopening on 17th May, we want to ensure that as well as connecting our visitors to amazing animals that live around the world, we're also engaging beach-goers and seaside explorers with the wildlife on our doorstep.
"As part of the Ocean Conservation Trust, the Aquarium programmes are a vital part of helping people connect with the Ocean, as well as being a great day out. Our team are brilliantly engaging and knowledgeable and these beach adventures will be a great way for participants to learn and get hands-on with the Ocean".

Nicola Bridge, head on Conservation Education and Communications
Click here to see our Beach Explorers event dates
Or take a look at our other Aquarium in the Wild events here:
We're launching our Snorkel Safaris, right here in the heart of Plymouth Sound. You'll have the perfect oppor—tuna-ty to discover the wonders of the Ocean as we head outside of the Aquarium and explore local UK waters.
Activity club for all teenagers with a passion for the Ocean! Join our Ocean Discovery Rangers as we pack each day with exciting adventures linked to our Ocean.
Our charity are carrying out public litter picks as an external expert for Preventing Plastic Pollution. Click here to find out more info and event dates.