In line with government requirements, our Aquarium is closed until it is deemed safe to re-open.
Although closed, this will not impact on our animals, as they will continue to be looked after with great care by our amazing team. However, they will certainly miss seeing their visitors!
As a charity we are completely dependent on the generosity of the ticket paying public, so whilst closed we will lose all the income.
We are grateful for the extension of the furlough scheme but, unfortunately we can't furlough our animals or the staff who look after them.
So, that's why we thought we'd list 5 ways you can support our aquarium right now. Hopefully there is an option for everyone who'd like to help.
1. Buy a gift from our new Online Shop 
We've launched an online shop so you can purchase a few of our Aquarium shop ranges whilst we're closed.
Any purchase you make from our shop directly supports our animals and staff. So, you can pick up some stocking fillers in the knowledge you're helping our charity too!
Browse our shop
2. Plan ahead with a Gift Ticket!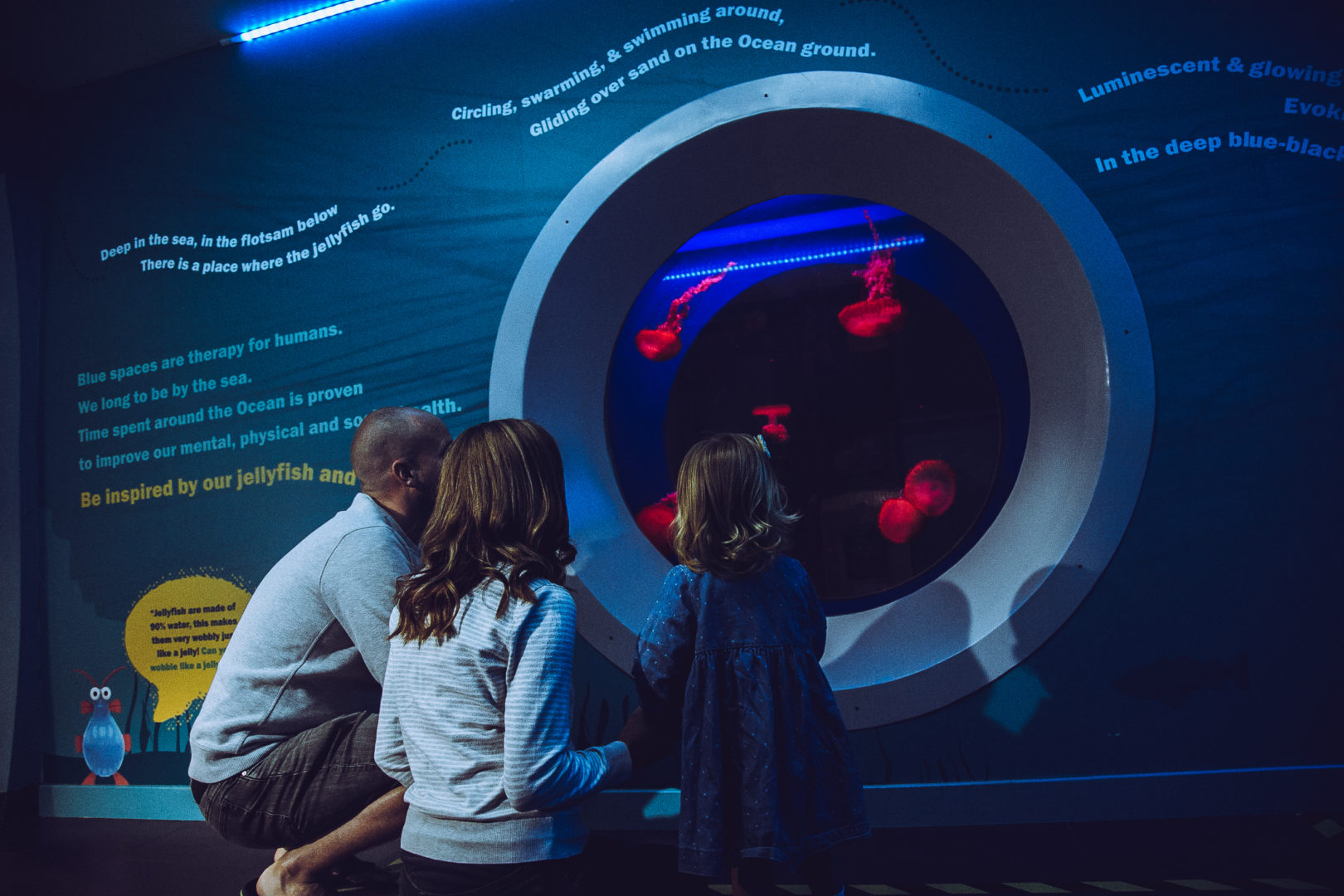 If 2020 has taught us anything it's that we don't know what's around the corner.
That's why we've added 'Gift Tickets' to our online store. This way, you can purchase Aquarium tickets for yourself, friends or family and then when we're allowed to open, you/they can use the gift tickets to come in and visit us with no extra hassle.
These tickets come with a 12 month return pass to revisit as much as you like, and this pass won't start until your first visit!
Browse Gift Tickets
3. Like our social media pages and share our photos and videos
A way to help us without having to spend any money would be to like our social media pages, and if anything pops up you enjoy, share with your friends and family!
It's that simple and makes a big difference to us! Click on your favourite social channel below.
4. Keep an eye on our website for when we open
One of the best ways to support our Aquarium is to visit us!
We love welcoming you to our Aquarium and we're currently working on making our building and exhibits the best they can be.
When we reopen we'd love to welcome you and your family back to us. Keep an eye on our website and social media for more news.
5. You can donate to our charity
When we're closed we lose over 98% of our charity's income. Without these vital funds, looking after our animals and continuing our research & conservation of the Ocean becomes harder and harder.
You can donate the price of a coffee, or the cost of a month's subscription to Netflix, any amount will help our charity at this time.
Donate to our Aquarium
From every single animal and member of staff here at the National Marine Aquarium, we'd like to say a massive thank you for continuing to support us. We hope to sea you all soon!