Toddler Blog – Coral Crazy!
5th June 2018
Today we learnt about the crazy and colourful world of coral reefs! First, we found out what coral is by dressing up one of our terrific toddlers as a coral polyp, we then went for an explore to our Great Barrier Reef tank to find different shaped corals and played some fun games! When we got back to the café we made our very own coral reefs from upcycled materials and sang a song all about different animals that live on the Great Barrier Reef!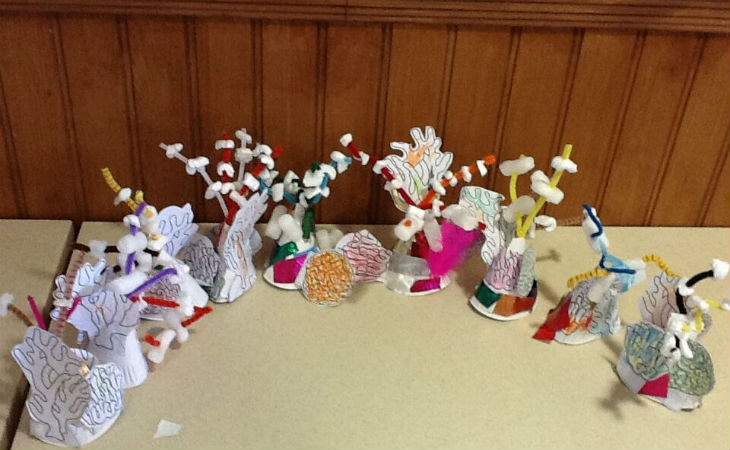 3 facts:
Coral is actually part animal (a tiny, anemone-like polyp), part plant (tiny algae called zooxanthellae) and part rock (a hard shell). So it's three things all at once!
Even though coral reefs cover less than 1% of the ocean floor, scientists think that over 25% of all marine animals live there!
Coral reefs are very noisy places, all the different fish have different noises and make a real racket! If you go scuba diving or snorkelling on a coral reef listen out and see how many noises you can hear!
Next Week: We are learning all about the coral crunching parrot fish!
Toddler Tuesdays is limited to 15 spaces per session and tickets are sold on a first come, first served basis! Come along early to avoid disappointment.