Secondary KS3
Explorer Visits
This visit allows teachers to independently take their students around the Aquarium. 'The Deck' will be available for safe storage of bags and coats and to have lunch if the weather is bad (first come, first served).
Interactive Tours (2 hours)
Have your class guided around the Aquarium for 2 hours by members of our expert Learning Team.
Ocean Adventure
Get the biology aspects of Key Stage 3 off to a flying start by covering the variety of life in our seas. The Aquarium is not just about fish, we have five major phyla represented.
Habitats and Adaptations
Your students will learn about a wide range of habitats and study the amazing physical and behavioural adaptations of the creatures that have evolved to live in them.
Food chains and energy
Pupils will look at feeding mechanisms and feeding relationships in aquatic communities.
Pollution and Conservation
The Aquarium gives many examples of threatened habitats around the world from which the pupils can learn what man is doing to our environment. They will be encouraged to consider what they can do about it.
Climate Change and Citizenship
This session discusses the impacts of climate change on our oceans. We also delve into citizenship issues concerning marine life exploitation and the effects of human activities on our marine environments.
Sharks: Fact or Fiction?
Sharks are one of our most magnificent groups of fish in the sea and in this session, we delve into the aspects that make sharks the top predators of our oceans. We look at; nutrition, dentition, habitats and how they are adapted to live in those habitats. Students will also be able to take a closer look at the species we have here at the National Marine Aquarium.
Science Shows (0.5 hours)
Our science shows get students involved with interactive experiments, demonstrations and volunteer opportunities. They are a perfect accompaniment to an Explorer or Interactive visit.
Science Workshops:
AquaLab Workshops (1 hour)
The following workshops are based in our wet lab and are an ideal accompaniment to an Interactive Tour or Explorer Visit.
AquaLab Experience – An introduction to marine science in a lab
Who do you think you are? – Biodiversity and classification in our seas
Ocean Mix – Water chemistry; what keeps our oceans balanced?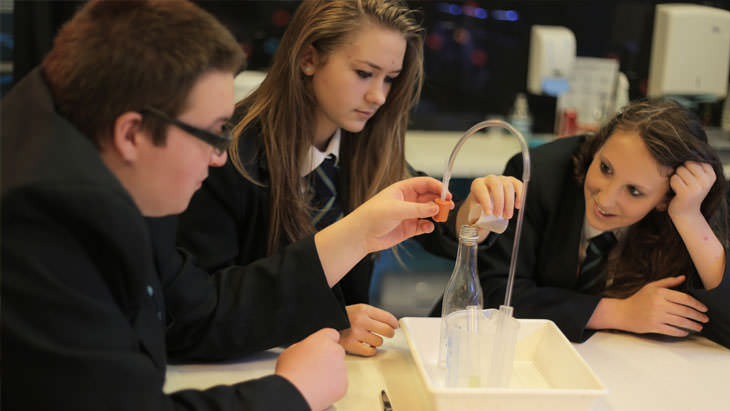 Plastic Soup Pollution – the journey of plastics and their impacts on the oceans
Under the Knife – Fish dissection
Coral Calamity – Corals and their conservation
Sink or Swim? – Physics to explore our oceans
Art Workshops:
Creative Centre Workshops (1 hour)
There are a wide range of observational drawing, art and craft activities to choose from that will compliment your learning outcomes and capture the inspirational experience of looking at the diversity of colour, shape, pattern and design of our amazing sea creatures.
Maths Workshops
Design a Tank
The session starts with a presentation on exhibits in the Aquarium and the maths required to design them. Students are then taken on a research tour of the Aquarium to get some inspiration for their own tank design and to learn about the requirements of marine creatures in aquariums. There will then be a working lunch as students work in teams to design their tank on paper.
Immersion Days (full day)
A full day immersive learning experience on a variety of themes –
Design-a-Tank Immersion Days – Using maths for exhibit design
Aquatic Art Immersion Day – Spend a day with one of resident artists and then create a piece of observational or sculptural work to take away.
Shore Wonders – A full day experience on the seashore, in the Aquarium and in the Aqua Lab
Challenge Us
Why not challenge us to create a session for your class? We are able to create a bespoke session across the curriculum, including: Science, Art, Maths, English, Geography, Media, Business Studies or even PE!
Submit an Enquiry